In this, the third volume of an ongoing series about Aya, the story continues with this young woman (now in her early 20s?) in Yop City on the Ivory Coast in the 1970s.
If you're a regular reader of JOMP, you may recall that I've been an ongoing fan of Abouet and Oubrerie's graphic series: for reference, have a look at reviews of Volume 1 (Aya) and Volume II (Aya of Yop City).
This volume continues Aya's (auto-?) biography of life in Yop City, a middle-sized community where the protagonist and her friends all live, and this edition resumes the ongoing pattern of showing how perhaps "more typical" African middle-class families may live.
What I really appreciate about this graphic novel series is that it shows how very "normal" (in Western eyes) life can be for folks who live in this part of Africa: how they are not dealing with what is shown on TV as typical (starving children and armed rebels impacting the stability of the country, as examples).
Aya and her community face similar problems as comparable American women (for example, there are worries about her future career, she's concerned with fashion and beauty, self-esteem troubles etc. and her friends go about their lives with patterns similar to those of American women of the same age).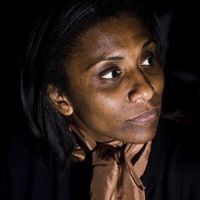 Interestingly, at the same time as showing these cultural overlaps, Abouet and Oubrerie also include situations that are more specific to this region of the world: one of their fathers wants to have a second bride while a male relative of Aya's is facing issues related to being gay in a historically homophobic environment.
So, as with the previous volumes, it's a great mix of issues, each of which adds further to the overall narrative of helping western readers see that African nations (and their peoples) are more similar to these readers than they are different.
The art is effective and adds to the story, the actual narrative keeps you interested and although you'd would need to read the previous volumes to keep up with all the characters, it's a good read. I really appreciated the extras that the authors had included as well, especially the family trees for Aya and her friends. (I was constantly going back and forth to remind myself who was who and how they fit in to her community – it did get a little confusing in places, but that might have been my monkey mind at the time.)
I recommend this series if you're interested in learning about other people, if you're interested in intersectionality, if you're interested in the world in general… I think I was most appreciative of the counter-narrative of the more-publicized message of African countries being full of unrest and "third-world problems". There's no denying that some do, but there are also those whose citizens have more overlap with their readers than they may realize.
This would be a great series to have in a HS library to show younger readers how people may live in a world that is getting smaller and yet bigger at the same time.